>
Back
The Way of Love ~15.00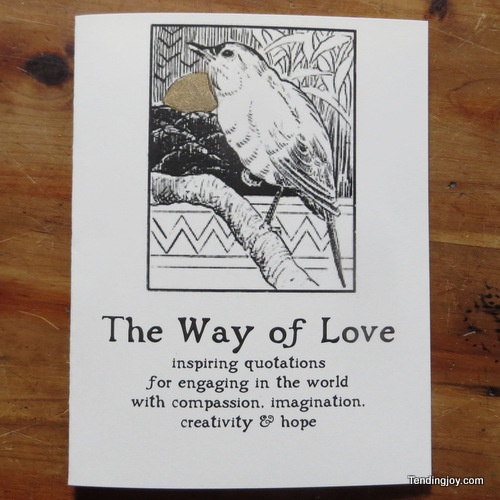 What is life without the radiance of love? asked the German poet and philosopher Johann Christoph Friedrich Von Schiller.
Cozy up with this book, and feel your heart restored.
"Love is the light that dissolves all walls
between souls, families, and nations."
~Yogananda
A perfect support for these turbulent times, each carefully chosen passage is a gentle and yet passionate reminder of the power of love to infuse and guide us toward a world that we dream is possible - a world which captures our hearts, hopes and imaginations - to which we willingly dedicate the breath, energy, and creativity of our days.
These pages offer courage, equanimity, vision, hope, and a deep sense of connection to the wisdom of the heart.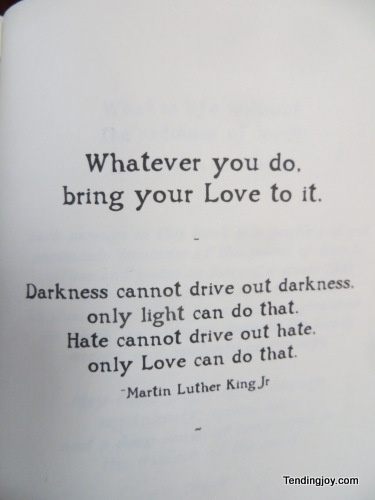 4.25 by 5.5 inches, hand sewn with gold thread, 40 pages with a paper cover
---
For Larger page pictures, go here