>
Back
Happy Lucky Blessing Bag : 12 gifts, each with a fortune and a wish $37.50.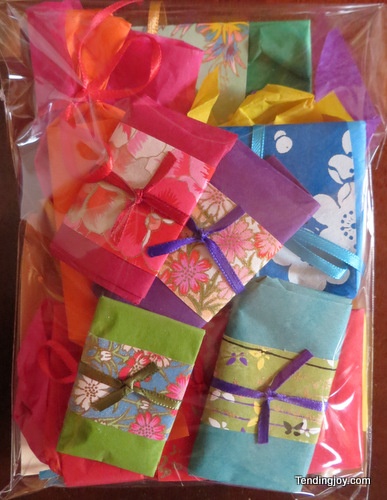 Whimsical, delightful, and enchanting- Happy Lucky Blessing Bags are perfect for a party bowl or one very lucky person. Each lovingly wrapped gift comes with a fortune and a wish. Fun for party favors, place settings, stocking stuffers, hostess gifts... gifts include wildflower seeds, bubbles, marbles, a jade butterfly, a quartz heart, fortune fish, fun tattoos, tea.... and other treasures and surprises.
Here's a snapshot of the label on the back.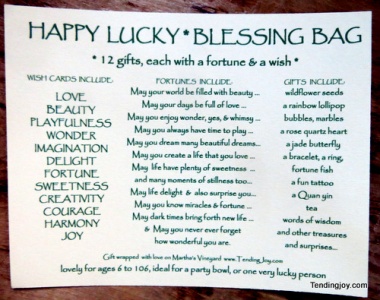 ---