>
Back
Mermaids & Muses Cards $28 set (+ 6 free postcards while supplies last)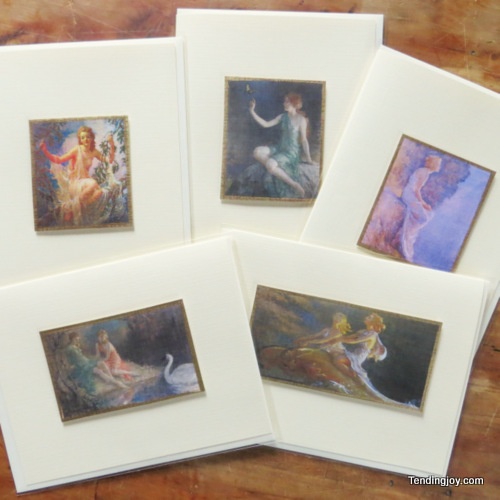 This collection of five cards are paintings which I've hand accented with a touch of gold framing, and mounted slightly raised from the card, achieving a shadow which makes them look as if they are hanging on a museum wall.
They are blank inside. 4.25 by 5.5 inches
---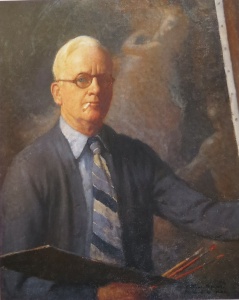 Arthur Spear was and American painter who lived from 1879-1959. He painted in many styles, and his mermaids and muses are among my favorites.
He was also my Great Grandfather, and although I never met him, growing up with exposure to his art was deeply inspiring to me. His children, whom he often had model for him, were my grandfather Arthur Spear Jr, and my great aunts Polly and Louise- the only three people in my childhood world I allowed to call me "Ingy." I still see their spirits and hear their voices in his paintings.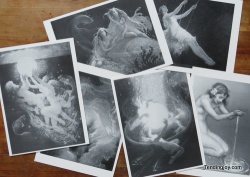 * FREE WITH PURCHASE *
Many years ago, I made a collection of black and white postcards of some old slides my grandfather had. They come up now on Ebay from time to time as vintage- which I realize they are!
In any case, I still hav
e some and will include 6 postcards with every set of Mermaids and Muses as well. (while supplies last!)