>
Back
LIVING IN LOVE e-celebration: 3 weeks of the most beautiful love-drenched emails you've ever received ~NOW FREE!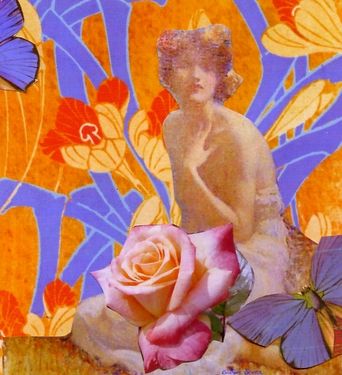 Needing a Love Infusion? Sign up for Living In Love, and feel your world open and expand.
LIVING IN LOVE is an email feast of poetry, beauty and spirit which celebrates both ordinary life, and what the mystics call "Supreme Love:" the love that is the essence and energy of the world and of our being. Every morning for 21 days, you will receive a luminous email of refreshment and inspiration brimming with beautiful images, poems, quotes, and gentle reflections to awaken your inner lover, to tap the deep, full reservoir of love inside you, and to unfold and blossom love in your life.
SIGN UP ANY TIME YOU'D LIKE AN INFUSION OF LOVE, BEAUTY & SPIRIT.
---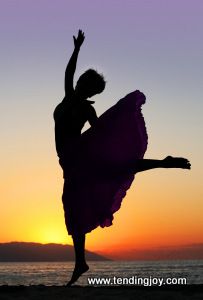 Imagine if love came sweetly to us on every breeze, lit our lives like the sun, filled our hearts the way air fills our lungs. Imagine if we knew love as the most infinite, eternal, life giving essence of living that coursed through the whole world and our own beings. What then? What then?
HERE'S WHAT YOU'LL RECEIVE from LIVING IN LOVE
21 days of email Love infusions containing inspiring poetry, quotes and reflections, beautiful images, journaling prompts, and a deep abiding sense of love, oneness, and belonging. Each email will arrive to delight your senses and to set the day's vibration for living life in love, with love and as love.
~
When all your desires are distilled,
you will cast just two votes:
to love more, and be happy." ~Hafiz
Click here to see another sample.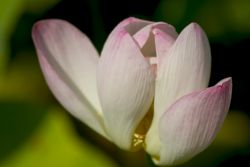 A Message from Ingrid…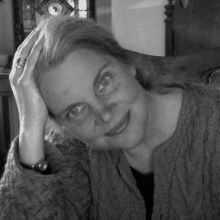 I love poetry. I love beauty. I love Love. I love creating works that help us remember who we are- deeply, eternally and essentially. I wasn't certain what I should call this Living in Love offering- an e-course? A retreat? A Love-infusion? A celebration? It's all these things, and a gentle invitation to spend some time each day to center your-self in love. On the days when I remember to do this, my life flows so much more generously, sweetly, happily. On the days when I forget…well, we're all human, aren't we?
Living in Love focuses on what the mystics refer to as "Supreme Love", or the Essence of Love: the infinite, pure Presence of love; the universal life force which flows to, and through, around and within all things. When we meet this love, even if only for a moment or a glimpse, we fall in love with it, and that sense of being in love gives life to our life. Through living in Love, we become aware that love also radiates from within us. It is, in fact, essentially who we are.

I write poems in and to this love. Some are mystical, while others reflect an ordinary life- yet ordinary life lived with a wider awareness of this love. It is my hope, through the Living in Love Offering, that you will find your own awareness of love to be nourished, inspired, encouraged and supported.
I have designed each email with passages that work together, either subtly or obviously, making it as beautiful as I possibly could with sips of poetry and words of love, evocative photographs, as well as questions and invitations for journaling if you enjoy writing as a form of reflection. But mostly, each missive is designed to give you touchstones of love and beauty to reflect upon, to take a few divine moments to enter your own heart, whenever you need to.
I hope you'll join me!
Ingrid
WHAT PEOPLE ARE SAYING
I am so touched by your Living in Love gifts every morning. Your poetry is exquisite. Your thoughts clear....your love pervasive. With deepest gratitude, namaste, k
~
Thank you so much for this beautiful class it's so brightens my day! I have a friend who is mom just passed away and I shared one of the days with her and it was so healing and so wonderful for her. You are a gift! thank you! Suzanne
~
I want to tell you how very pleased I am with the wonderful 21-Day Retreat.It is lovely and I love everything about it - your wonderful poetry and tender, gentle spirit and beautiful photography and drawings and colors. Thank you for putting it all together for us to enjoy. It is a rare collection. ~J.D.
~
Ingrid! I am in awe of your daily poems and pieces of love!
~
I will be so sad when your course ends, let me know if you do another one! :)
thanks for bringing such wonderful poetry, spirit and love="lyness" into my in-box!
Day 1. These Inner Rivers of Joy
DAY 2. Love's Kiss…the Kiss of Awakening…The Touch of Spirit on the Body
DAY 3. The World is a Sky Within Us
DAY 4. A Beautiful Practice to Infuse Your Being with Love
DAY 5. What Do You Court, Worship, Gather to Hold Dear?
DAY 6. The Only Cure for Love
DAY 7. Catching a Ride
DAY 8. The Embodied Soul, Loving this Life Experience
DAY 9. Namaste & The Oasis of the Heart
DAY 10. To Reinvent Ourselves as Lovers
DAY 11. I love Because I love…
DAY 12. The Inner Lover
DAY 13. Loving the Beloved, Courting the Divine
DAY 14. First Ecstasy, Then the Laundry
DAY 15. Every Spirit Builds itself a House
DAY 16. When Joy Returns From A Long Journey...
When We Return To Our Hearts Again
DAY 17. Love is the Energizing Elixir of the Universe
DAY 18. Sabbath
DAY 19. Make Many Acts of Love
DAY 20. Today You Awoke
DAY 21. There is No End to Love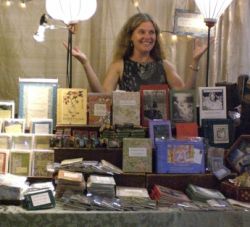 Poet, Mystic, Celebrant of Beauty and Encourager of Spirit ~
Ingrid Goff-Maidoff is a poet, artist, author and anthologist who has shared her love for spiritual inquiry, beauty, and the wisdom traditions of the world through her books, cards, retreats, e-offerings and gifts for more than twenty years. It gives Ingrid deep pleasure to create works that help others feel more whole, more spacious, and more intimate with their own lives. Ingrid may be found on the web at www.TendingJoy.com. Her books include The Joy Book, The Honey Sutras, Good Mother Welcome, What Holds Us, Moonlight and Remembrance, Simple Graces for Every Meal, The Abundance of Grace, and many quote anthologies. Ingrid lives with her husband and two daughters on the island of Martha's Vineyard.