LIVING IN LOVE DAY 8, The SOUL in LOVE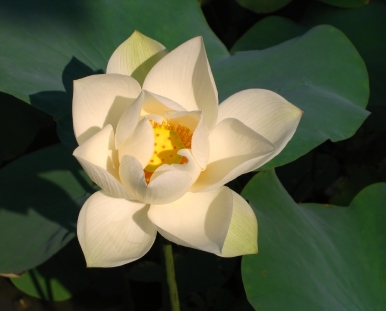 One morning my soul arrived
through the fragrance of a lily,
and slipped inside my body to feel
the full wonder of being alive.
"Taste those grapes," she said, "touch that silk,"
"Kiss that man," she urged, "how delicious."
All day she rode inside me
and told me what to do.
"Listen now. Breathe. Stop reaching."
We wandered the wooded trails.
There were birds I'd never heard before
and strange flowers in the fields.
We ventured to town for chocolate,
friendship, news, and bread.
It was a day of feasts and celebrations,
pleasures, praise and song.
Each moment tumbled forward,
a gentle wave unto the shore.
When night came I was exhausted,
but very happy, yes.
~Ingrid Goff-Maidoff, What Holds Us
INVITATION: Imagine that you are an embodied soul - divinity itself- living in the world and relishing each life experience…What special things will you notice today?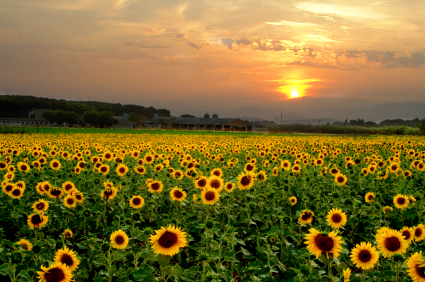 Everyone should know that you can't love
in any other way than by cultivating the soul.
~Apuleius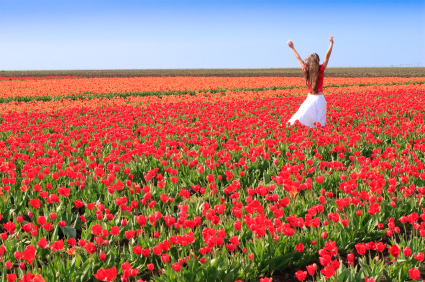 I can not resist- here is another poem on the Soul, in love....
In meditation my mind wanders
to follow the trail of my soul
who behaves like a happy peasant
enjoying a country dance.
To Shame she merely curtsies,
with Fearfulness she swings.
With Faith she do-see-dos,
and grabbing Love by the hand,
she leaves the hall laughing,
cheeks flushed with joy.
Embracing beneath a tall oak
and a black night full of stars
she gives herself to Love,
and returns for home refreshed.
Her eyes sparkle, her skirts sway;
she is carrying her shoes.
Must I tame her exuberance?
Must I? Must I, and why?
In my dreams she meets Love, and often-
What sweetness, my friends, what bliss!
In a garden, dark forest, the seaside;
in a field of radiant joy…
Try as I do for stillness,
my soul wanders and dances
and sings.
Ingrid Goff-Maidoff
What Holds Us
~
The soul is made of love and must ever strive to return to love.
Therefore, it can never find rest nor happiness in other things.
It must lose itself in love.
By its very nature it must seek God, who is love.
~Mechtild of Magdeburg
~